Choosing the right business email hosting service provider is key to unlocking effective communication and collaboration in a company.
But considering the number of options out there, it can be quite overwhelming to choose. After all, an unreliable host could spell disaster for business operations.
We're one among many such email hosting service providers. Yukthi was born out of the realization that email services for small businesses could be a lot more economical by cutting down on the bloat of features that businesses don't really need.
Considering that we're one of India's first email service providers, we're quite familiar with the wide range of business email needs, how to cater to them, how our competitors operate and how email hosting services can be improved.
We've put together a concise list to help you deduce whether a particular email hosting service will suit your business needs. Don't worry about any biased content from us, our aim with this guide is to reach out to businesses that can actually benefit from Yukthi's services, we fully acknowledge that different kinds of businesses may get more value out of other email services if they cater to your unique requirements better.
And if you're not sure about getting one in the first place, check out the benefits of email hosting to decide whether your business could use it.
Yukthi
We urge the small & medium businesses to consider Yukthi, an email hosting service provider that has been in the business for well over five successful years providing email services to non-IT firms.
Our main priorities with this product are to provide an economic business email hosting plan that's scalable and flexible, to small & medium businesses, deliver a clean email experience, data theft protection and responsive telephonic client support.
We make it easy for clients to send and receive emails without worrying about the technical details, so no focus on their business and their customers are compromised for email technicalities.
From our years of experience, we've cited data theft as a significant concern for businesses, and Yukthi is designed to protect clients from this risk.
Errant staff members can steal important information, which can set a business back in the marketplace. With Yukthi's email service, businesses can be rest assured that their data is secure.
Old emails are often critical for businesses, both as a reference and as evidence in court cases. Yukthi's email archive makes it easy for customers to find any old email they need.
We've also realized that quite often, client support doesn't quite measure up to what's required and so by emphasizing the responsiveness of telephonic support as part of Yukthi's email service, we make it easy for clients to get the help they need when they need it.
Client can feel confident that they won't need to ask their customers to forward old emails, and they won't have to deal with a large amount of spam in their inbox – basically a ton of time and worry is saved.
Yukthi is trusted by leading companies like Jockey, Bauer, MTR to name a few and others with a long-term customer base that we hope speaks to our ability to deliver quality service. Overall, we think Yukthi is an excellent choice for businesses looking for a reliable, affordable, and secure email solution.
Contact us for a tailor-made & economical email hosting solution for your business. Plans start from ₹1100 per year per 5GB (no user limit) and other features. Scalable and flexible as per the requirements of the business. Most other features have a fixed set of pricing and features for small business making the client pay for features that they don't actually need.
Google Workspace
Google Workspace is a suite of cloud-based productivity and collaboration tools designed to help businesses and organizations to work more efficiently and effectively.
Google Workspace offers four pricing plans – Business Starter, Business Standard, Business Plus, and Enterprise. The Business Starter plan starts at ₹1500 per user per year, while the Business Standard plan costs ₹8064 per user per year. The Business Plus plan is priced at ₹15120 per user per year, and the Enterprise plan's cost is available upon contacting sales.
The plans come with custom and secure business email, security and management controls, and standard support. On the other hand, the Enterprise plan has no minimum or maximum user limit and provides access to advanced features like eDiscovery, data regions, and enhanced support. Customers can try any of the Google Workspace plans free for 14 days.
Here's a more detailed review of Google Workspace vs. Yukthi (includes a comparison video where a hybrid option between Google Workspace and Yukthi is considered as well as feedback from one of our ex-Google Workspace clients)
Office 365
Microsoft Office 365 offers a range of plans for both home and business use. For personal use, the Microsoft 365 Personal plan costs ₹4899 per year per user.
The Microsoft 365 Family plan is designed for use by up to six people and costs ₹6,199 per year per user. It includes up to 6 TB of cloud storage (1 TB per person) and additional features in the Family Safety mobile app.
Microsoft 365 includes a suite of apps, such as Word, Excel, PowerPoint, Outlook, and OneNote. It also includes advanced security features, such as Microsoft Defender and OneDrive ransomware detection and recovery protection.
In addition, Microsoft 365 offers access to the video editing tool Clipchamp. For a one-time purchase option, Microsoft offers Office Home & Student 2021 for ₹9,199 per year per device.
Here's a more detailed review of Microsoft Office 365 vs Yukthi Mail.
BigRock
BigRock offers a Business Email service to give businesses a professional look with . Starting at Rs. 468 per year per user, the service provides 5GB of storage space with the option to purchase additional storage.
The email service features an intuitive and responsive design, allowing access from smartphones and tablets. It also includes inbuilt virus protection using advanced anti-virus technology to secure your inbox and protect against malware and viruses.
The email service claims to have 100% uptime and security, providing industry-grade mail storage that guarantees zero data loss, redundancy, and network uptime.
The special offer allows customers to get two months free by paying for ten months, providing a full year of service. For more advanced features and more space, customers can try the Enterprise Email service instead.
Here's a more detailed review of BigRock vs. Yukthi Mail.
Zoho
Zoho offers secure and professional email services for businesses with its Mail Lite and Mail Premium plans, starting at ₹700 per year per user and ₹2388 per year per user, respectively. Both plans include 5 GB and 50 GB of storage per user, respectively, and provide features such as email hosting for multiple domains, email and folder sharing, huge attachments up to 250 MB, and mobile apps for iOS and Android.
The Mail Premium plan additionally offers archival and eDiscovery, email backup and restoration, white labeling, S-MIME, and huge attachments up to 1 GB.
Zoho also offers a Forever Free Plan for up to five users with 5 GB/user and 25 MB attachment limit, as well as custom plans for bulk users and enterprises through Contact Sales.
Zoho Workplace offers a complete communication suite with business email, online office apps, instant chat communication, online meeting software, and more, starting from ₹1188 per year per user.
Here's a more detailed review of Zoho vs. Yukthi Mail.
ProtonMail
ProtonMail is an email service launched in 2014 that caters to the needs of small and large businesses alike. It offers four plans, including a free one and three paid plans: Plus (INR 464.12/month), Professional (INR 737.28/month), and Visionary (INR 2,788.88/month).
One of the key features of ProtonMail is its end-to-end encryption, which provides users with an extra layer of security when sending and receiving emails. Additionally, users can set an expiry date for their emails, making it ideal for those who prioritize confidentiality.
ProtonMail comes with several advanced features, including an autoresponder, email filters, and multi-user support with the paid plans. It also has a mobile app for iOS and Android devices, making it convenient for users to access their emails on-the-go.
However, the free plan has limited storage and support, and email encryption is not available on this plan. The email address format for ProtonMail is either or . Overall, ProtonMail is a simple yet secure email service that provides users with an excellent option for their communication needs.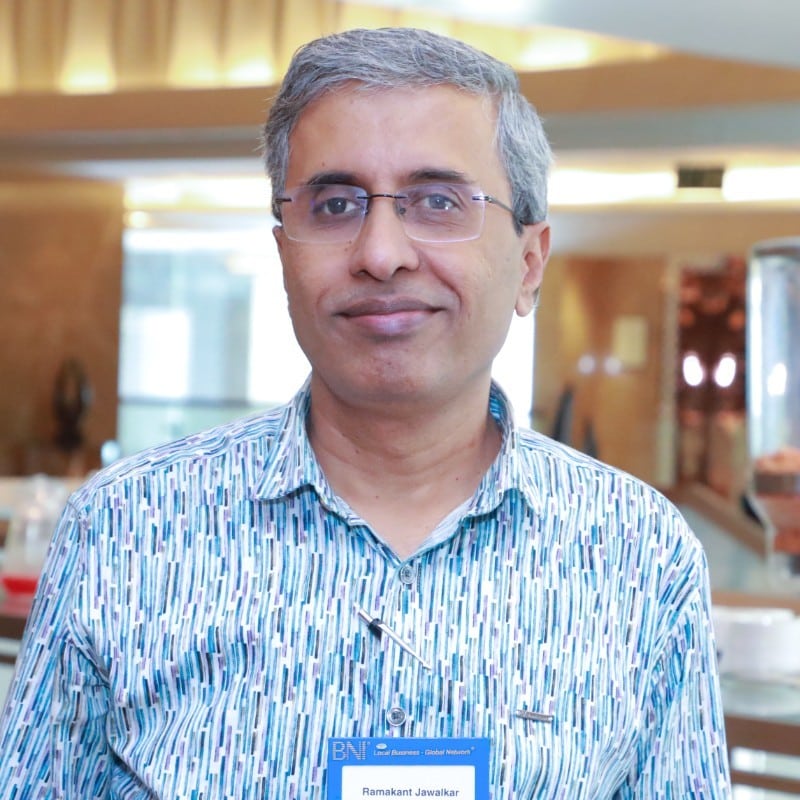 Ramakant Jawalkar
Founder & CEO of Yukthi Systems, IT Consultant
Over 30 years experience in the Information Technology sector, starting from hardware design, server side software & database development; managing product development & rollout; general management.
I have been an early adopter of Linux and Open Source Software, and founded Yukthi Systems to provide solutions around Open Source; and have been reasonably successful in this. Yukthi is probably the oldest surviving company in India on FOSS/Linux.
Apart from our infrastructure solutions on Linux, we provide software solutions to SMBs such as document Management & workflow systems, Issue/Request Tracking and Automation – including email, SMS processing, document generation, data processing & report generation